This set dedicated to well-being and relaxation is perfect for you to unwind, take a moment for yourself and transform your bathroom into a real spa at home! Light the candle with its stimulating citrus notes. Add a few drops of bath oil, enjoy a moment to yourself, and then apply a super moisturising, invigorating and toning body oil-balm from the ankles to the shoulders. A large pouch holds all these products.
This set contains: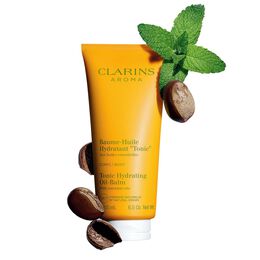 Tonic Oil-Balm
The moisturising body balm with essential oils for toned skin.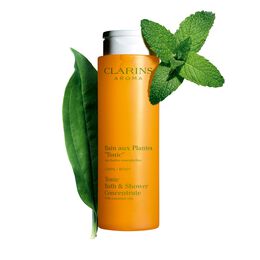 Tonic Bath & Shower Concentrate
The shower gel with essential oils that cleanses and tones.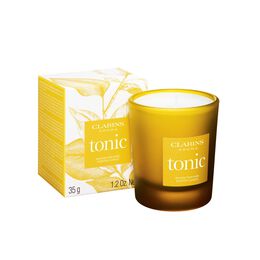 Clarins Candle
Clarins Spa Tonic Scented Candle, 35g
What makes it so special?
Tones.
Moisturises & awakens the senses.